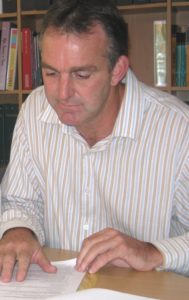 Tectum Consulting Project Management was established in April 2010  by Brent Elton and Kevin Aleksich.
Originally providing Project Management services predominantly within the Education Sector for School Board's of Trustees, Tectum Consulting was appointed to the Bay of Plenty District Health Board as Project Managers in 2011 and subsequently grew the business into both Commercial and Education sectors.
Since commencing business Tectum Consulting has undertaken over 400 projects.
In October 2019 Brent Elton purchased the Tectum Project Management brand and as ECL Ltd T/a Tectum Consulting Project Management continues the legacy created by the Company 10 years ago.
As a leader in Project Management services in the Tauranga area, Tectum Consulting has over 30 existing school clients and works with other commercial entities.
Brent Elton Dip. PM MNZIM Director/ Project Manager
Brent has worked in the education sector for over twenty five years. A former secondary and primary school Executive Officer, Brent has considerable experience in school financial and property management.
Prior to establishing Tectum Consulting, Brent was the N.Z. Manager for a Building Services and FM Corporate. Brent has been involved in project management of a variety of school, hotel and commercial projects.
Principles & Planning
Undertaking any project, large or small, is an investment that ultimately delivers what was expected. We pride ourselves on continually looking for project risks, undertaking thorough risk analysis and providing risk treatment.
We provide independent project management that encompasses project conception, development, execution and closure.
Core Values
Treating our client with respect
Listening to our client's view and considering their perspective
Valuing the relationship with our client highly
Be honest and worthy of trust